What would you do if a customer left an angry voicemail? Creating a viral ad out of it would be the last on our mind. But read more to see what this theatre did.
Also, let's look at ways to increase eCommerce revenue and interesting facts about Instagram.
And I am analysing one Facebook ad that got a 400% ROI. Check it out.
Online shopping has increased a lot because of Coronavirus and it's going to be the preferred way of buying things.
But how do you make sure you can get more revenue?
Shorten the customer's journey. Things like fast loading website, intuitive UI, legible text, etc.
Build trust with storytelling. Your customers like to know about your brand, the story behind it, what you are doing to make the world a better place.
Create a sense of urgency using fear of missing out (FOMO)
In 2011, a customer left an angry voicemail after being kicked out of an Alamo theatre. They turned the voicemail into an ad and played it in all their theatres. It became viral and made national news.
This is "Galaxy Brain" level user-generated content.
Check this book "No filter" by @SarahFrier to learn some facts about Instagram.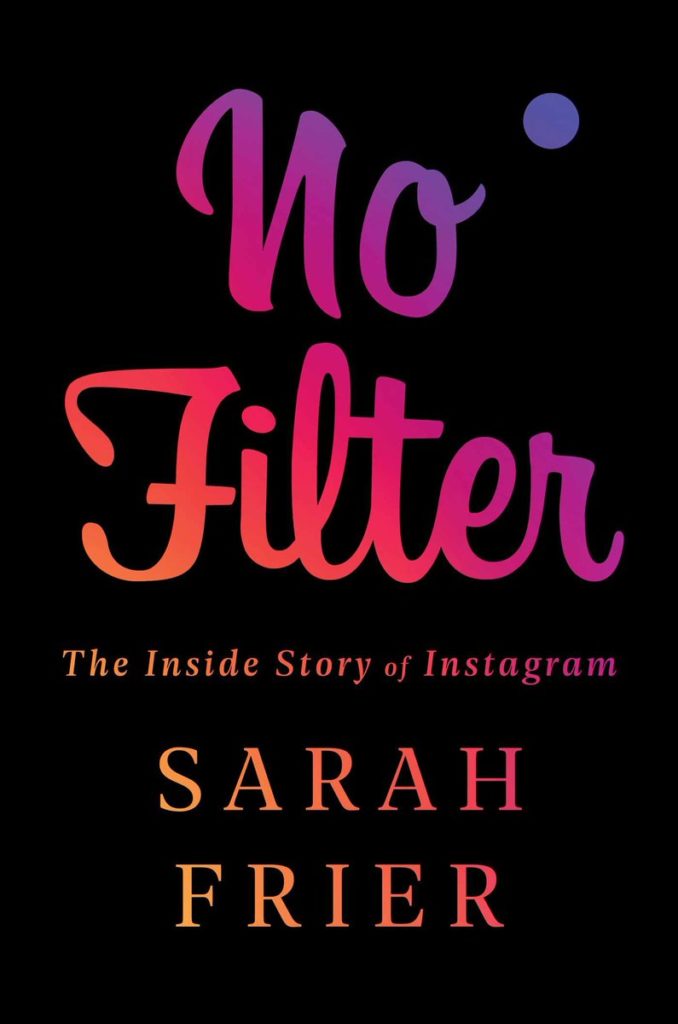 Some of the interesting ones:
There are 200+ million Instagram users with more than 50,000 followers. With 50k followers, you can make a living wage by posting on behalf of brands. 
And 6 million users with 1 million followers or more.
Instagram was so contrarian that they built a reshare button, but didn't ship it. Every other social app had a reshare/retweet button.
The two killer features were a) automated sharing on other platforms and b) filters. Both are not that important anymore.
🧠 Ad of the week: This facebook ad generated a 400% ROI on ad spend
Here's what a Facebook ad with great copy and minimal image can do.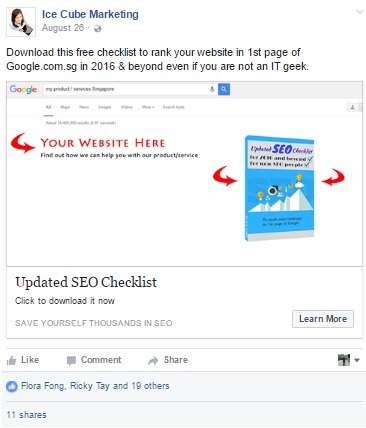 This ad has just 1 line of copy "Download this free checklist to rank your website in 1st page of Google.com.sg in 2016 & beyond even if you are not an IT geek."
Why did it work?
Clearly shows which reason it targets. Any local business would want to rank on 1st page of SG google.
Use power words: you, your, free, download, checklist, etc.
Describe exact benefits: 1st page of google,
Address a fear: Can I do it? I know nothing about computers? "Even if you are not an IT geek"
Nice workaround of the Facebook rule about 20% text in images, by including an image of the book.
Nice CTA: Click to download it now.
---
Do want to run such ads and get more leads and sales for your business? I can help you with creating and managing your Facebook/Google Ads.
---