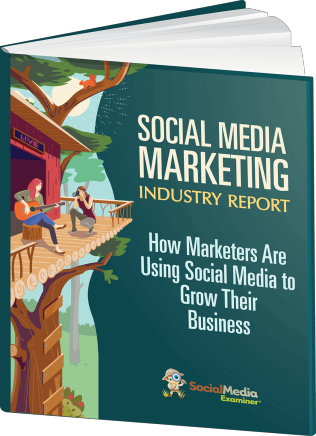 This is the 12th consecutive year Social Media Examiner is releasing this annual study. You can download the PDF from the page for free until May 31st (no opt-in needed).
Facebook is declining, but its dominance is still strong.
Instagram is hot. After Facebook, it's the second most important marketing platform.
Messenger bots are declining.
TikTok is ignored by most marketers. Only 5% are using TikTok and 74% don't have plans to use it in the next year.
Youtube Interest is high. 69% of marketers plan on increasing their use of Youtube Video. It's the #1 video channel and used by 55% of marketers.
… and more.