AMP (Accelerated Mobile Pages) was an open-source framework to deliver web pages on mobile devices blazing fast. But Email was left out of all the fun, until recently.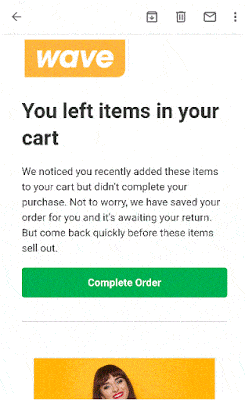 AMP for email focuses on interactivity instead of performance. Interactivity right in your email inbox.
You can embed forms, image galleries, product cards, etc., right inside your emails.
This article explains the advantages and security issues you have to keep in mind. Also lists the 7 AMP-powered email elements you can use.
Image Carousel
Accordion
Sidebar
Form (think feedback or survey forms)
Dynamically refreshing Lists
Size/color Selectors for eCommerce emails.
Lightbox
If you have an eCommerce business, this is the best way to send dynamic emails with product images and make people choose products right in their inbox.